Well two weeks ago saw the final episode of Season 4,
Paint Pots and Queens
!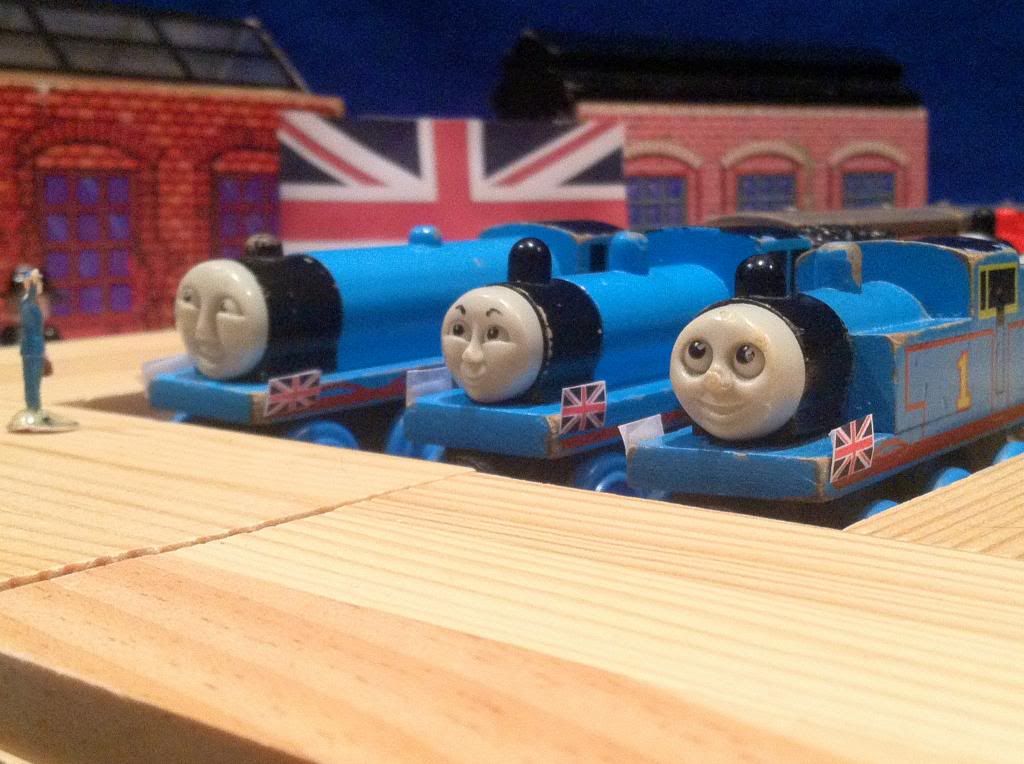 I think this is one of my strongest episodes yet! Everything just worked! Filming was not too hard, editing went smoothly, and I got it out on time (this blog post is another story...)! You'll notice I made no attempt to edit the story to make it make sense to have engines 8-11 there and this was intentional. I couldn't figure out a way that made sense. It was as simple as that. I thought about doing the TV Series intro, but I couldn't bring myself to do it. So I just left it an took creative liberties with the engines in attendance. I'm glad I made a Elizabeth II mini-figure that actually looked like her! A note on the flags: THEY WERE SO TEDIOUS TO ATTACH! But once on they stuck and didn't fall off. I think they look really splendid! Also God Save the Queen at the end was a stroke of genius on Mike and Junior's part and I felt obligated to replicate it! So check it out, and watch this space for more updates on Season 5!
Oh and here's a music video while we're here!
Enjoy!