Time to talk about part two of
Very Old Engines
!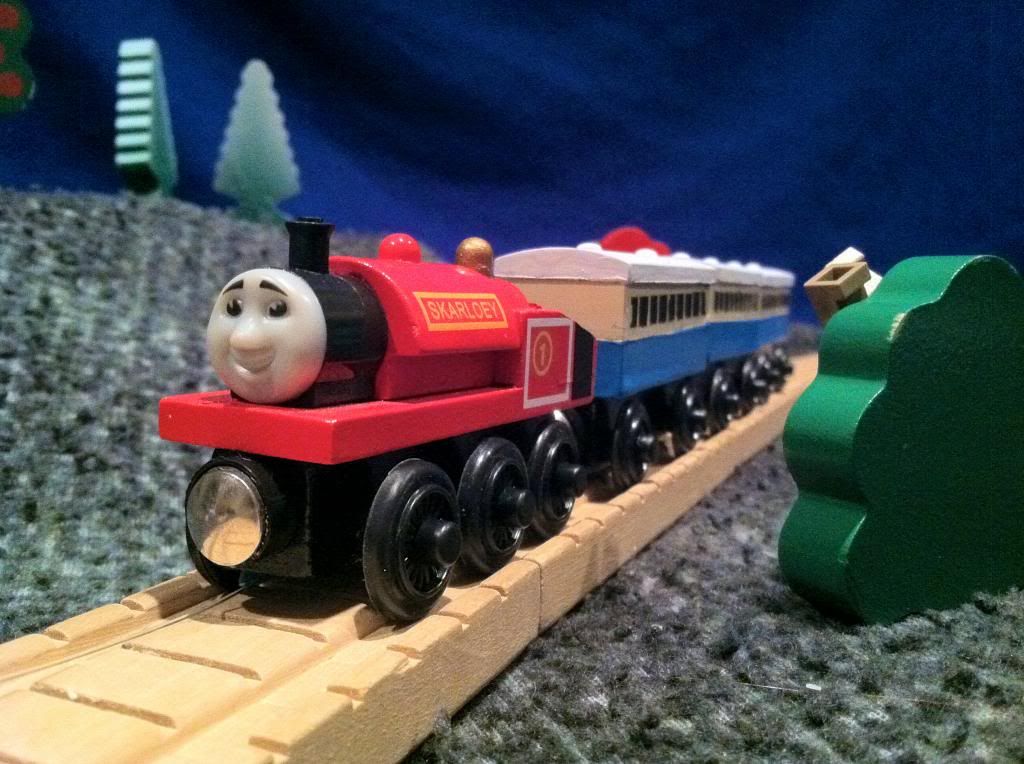 Someone commented on this video that they had never seen anyone attempt this story before. I suppose this is true of all of
Very Old Engines
. They're not easy stories to recreate as they require customized models. Fortunately for me, custom models have become my specialty. ;)
Bucking Bronco
saw more of the cabless Skarloey and Rheneas models as well as my three Skarloey Railway coaches! They need a bit of touching up still, but they look good enough for now. Nothing really special in this episode besides the customs. Actually, strike that! This episode saw the return of Skarloey (the station of course). I haven't used that location since
Peter Sam and the Refreshment Lady
and I was happy to bring it back! I also tried to replicate a few sets from older Skarloey Railway episodes. See if you can tell which ones.
Check out the episode now, and keep an eye out for Stick in the Mud next weekend! Till then!