Yeah, I've neglected the poor blog again, but I've been busy! Just look at all the stuff I've cranked out in the last few weeks! Oh wait, that's what this blog is for... well let's get going! First off is
Fire Escape
!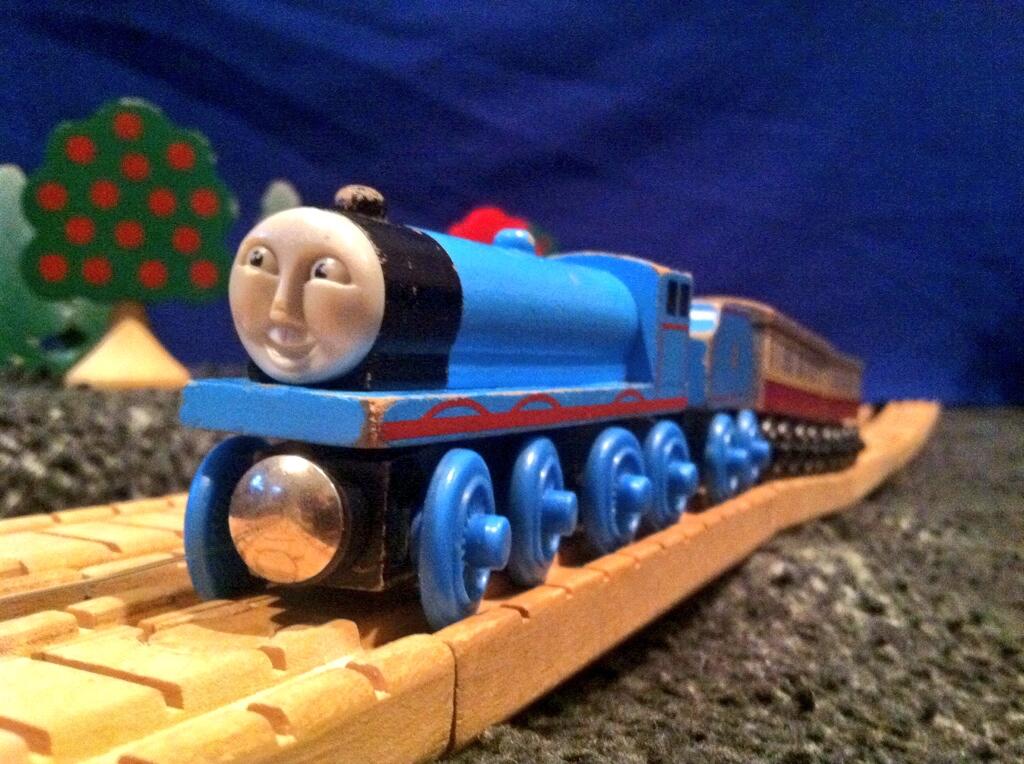 A fairly straightforward and simple episode to shoot. I got some kind of neat new angles when trying to depict what was going on inside Gordon's cab without showing just the driver and fireman. This worked pretty well, but I wish I had access to a more detailed cab interior than I did. This isn't my favorite episode I've done, but I think it's probably the best I could do with this story. On another note I always love the way Gordon's Hill looks! It's a pain to make that set, but I always feel it's worth it! Check it out now!
Next up was
Gordon Proves His Point
!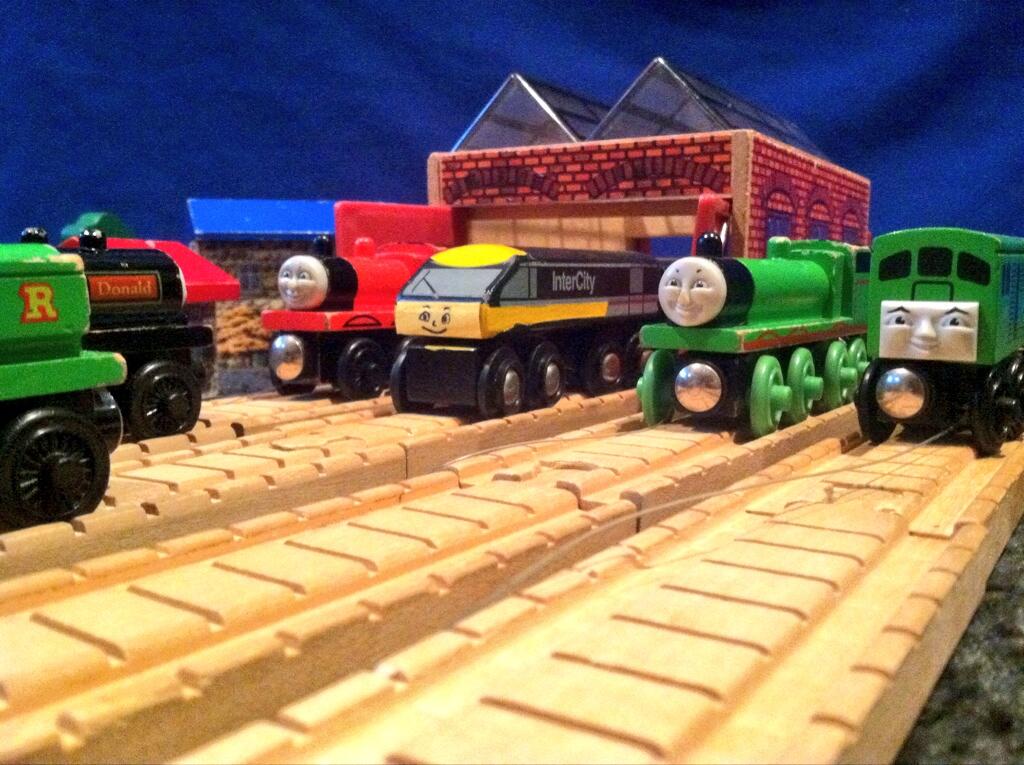 Now this is one I'm really proud of! I've already gotten tons for positive feedback on it! Once again, I'm the first to attempt a Railway Series story like this one in Wooden Railway form. Tracking down two Brio Intercity 125s was kind of a struggle, but I can tell you it was well worth the effort! I gave the Intercities new coats of paint which really improved the look of the engines and made them into much more aesthetically pleasing models. The faces were simply paper with my own little faces drawn on, as usual with models like these. One thing that was a problem was how long the trains were in this episode, mainly James, Pip and Emma's triple header. It was so hard to keep all those darn wheels on the track and you can probably see in one or two shots that they're not quite all on track. Not having front couplings also made this a huge pain in the tender... All and all though, I think this is one of my favorite episodes of the season! I hope you enjoy it too!
Onward and upward to my third ever TV Series remake,
Oliver's Find
!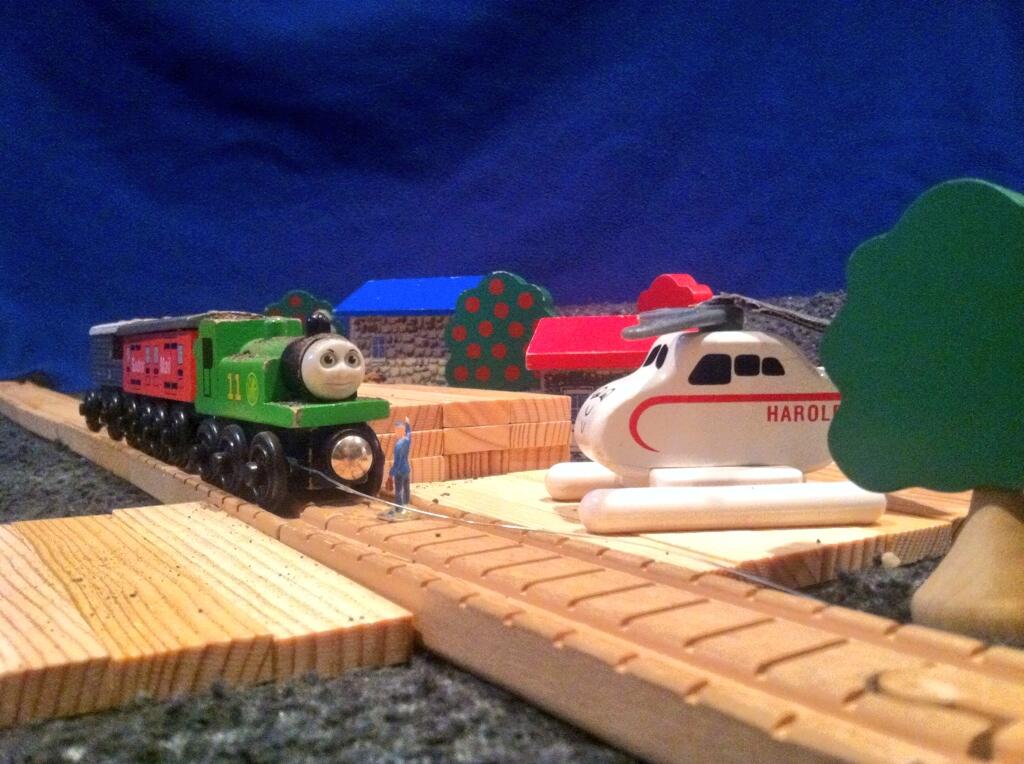 This episode is special for several reasons. Firstly it marks Oliver's first speaking role since Season 3! The poor little engine really didn't get a whole lot of screen (or page?) time in the Railway Series, so I had to pull an episode from the fifth season of the TV Series. This is also the first TV Series remake of mine since Season 3! I think I might do a few more in Season 6, but only time will tell! When I was making the episode list for Season 5, I wanted to do at least one TV Series episode. The ones I considered were: Gordon and the Gremlins, Double Teething Troubles, Bye George! and of course, Oliver's Find. I ultimately settled on this episode because I really wanted to give Oliver and Toad speaking roles again in a (mostly) realistic episode. I did, however, change up a handful of lines so that the story made a little more sense in the setting of my series (for example: "Oliver and Toad liked working on the Little Western" instead of "the yard") as well as combining the US and UK narrations of the episode (which are noticeably different) to make a more complete version of the episode. I hope you enjoy it as much as I do!
Oh, I also did another Engine Inspector review! :D That's also up on my channel!