So here we go, I'm going to talk about the last
three
episodes in my series! Let's start with
Thomas and the Missing Christmas Tree
shall we?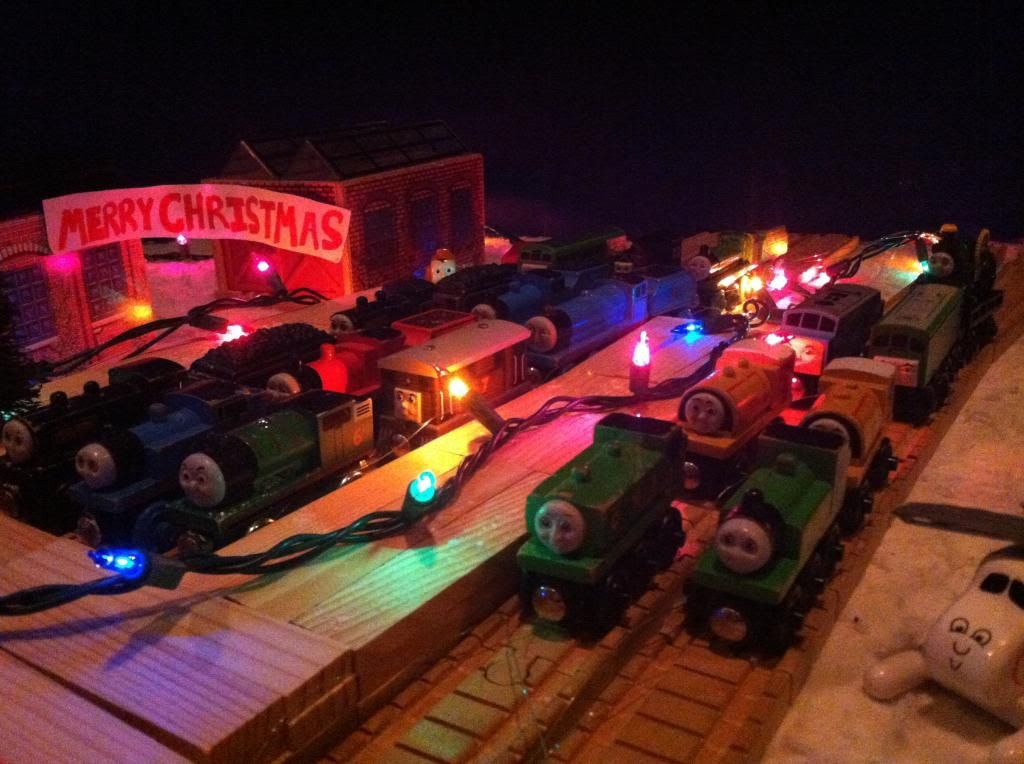 I don't think I could be happier with this if it was the TV Series episode! Okay, so I missed the Christmas season (mostly), I did manage to get it out on the 13th Day of Christmas... yeah, I know there's no such thing. Not a whole lot to say really, other than I really enjoyed filming this and it was really a lot of fun! As usual, the snow was flour and boy was there a lot of it! So if you haven't seen it already, check it out below!
Back to the regularly scheduled episodes now! Next to be released was
Mind That Bike
!
Once again, really positive feelings connected with this episode! It was short, sweet, and really easy to film! Seriously, I think I shot the whole thing inside an hour-and-a-half! It helps that the story is super short too! Also almost everything takes place on the Ffarquhar set! I love it when stuff is that easy! My lovely ERTL Post Van got some good screen time as did my (relativity) new mail car! I hope you enjoy it as much as I do! Check it out now!
Now onto the nineteenth episode of Season 4,
Crosspatch
!
Again, really really really happy with how this turned out! Just totally delighted! I love it when I feel like I really hit the nail on the head with one of my remakes! These three are like the Era of Good Feelings for my series! I really liked the boat scene. It's probably one of my favorite scenes I've ever done! I took a little inspiration from
Blue Mountain Mystery
if you couldn't tell. ;) I think it's really a unique scene in what I think will be a really unique set of remakes! And if you like custom models, this series is for you! My cabless Skarloey and Rheneas make their debut in this episode, and boy do they look splendid! And by the way, there are three custom Skarloey Railway coaches on the way too. Keep an eye out for them! Did anyone notice that Dolgoch makes a cameo? See if you can spot him!
Stay tuned for
Bucking Bronco
coming soon!