After much chaos, I finally got around to making
Train Stops Play
!
A fairly easy episode to film,
Train Stops Play
has to be my favorite story in
Stepney the Bluebell Engine
! I loved the episode as a kid, and I think I did both the original story and the TV Series episode justice in my recreation. No big effects, just fun story telling! Also (to toot my own horn [no pun intended]), I think my Caroline voice was pretty darn good! Make sure you check it out!
Now on to the big one, I know this one's really gonna rake in the views and subscribers. I am of course talking about my adaptation of
Super Rescue
!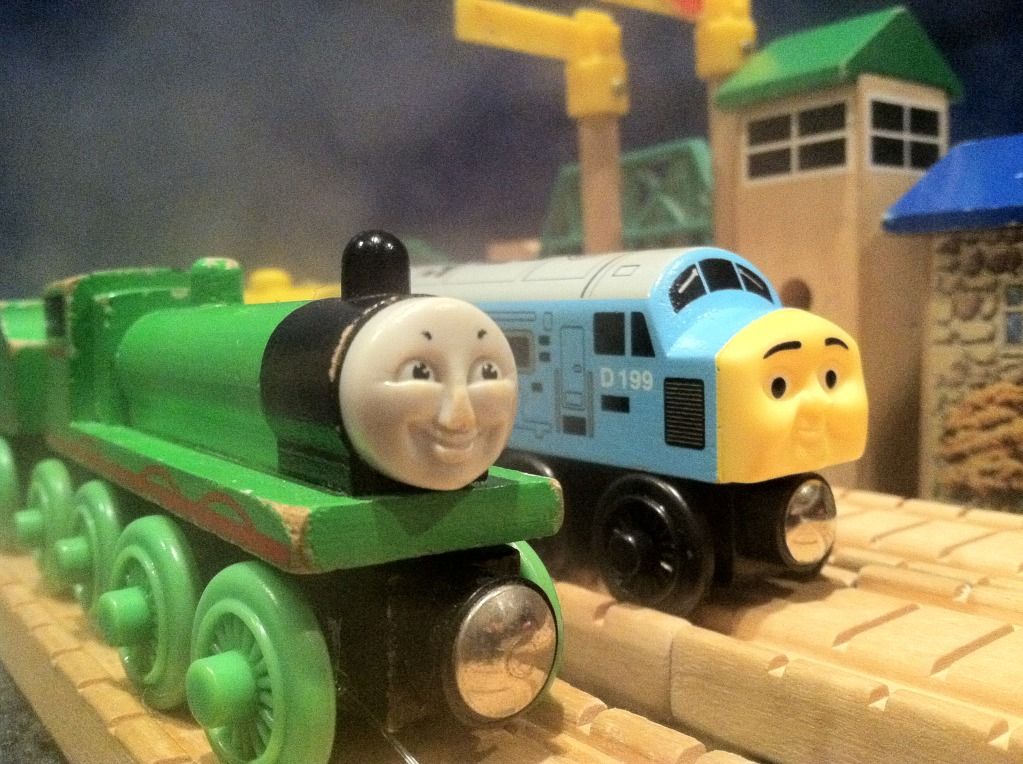 I wanted to do this episode back when I did the rest of
Enterprising Engines
back in Season 2, but I didn't have either version of 199. That's when I decided to wait until I recreated
Stepney the Bluebell Engine
to make this story. Mostly because I needed a visiting engine. :P Anyhoo, this wasn't too hard to film either, although I did end up cutting a lot of footage when the episode ran over nine minutes long! Wait until you see the behind the scenes video for this one! The countryside Main Line set was the longest I've ever built! Make sure to watch it!
Keep an eye out for
Bowled Out
next weekend!